Great, previous columns (from the days when Geoff was a guest blogger, not a contributor) on FORBES.com:

Lead Like . . . JFK?
Kennedy wasn't always a great executive, but he was an amazing crisis manager.


Lead Like . . . Woody and Buzz
When the going gets tough, the compassionate leaders get going.

Even when they're toys.
Lead Like St. Ignatius
Check out the leadership style that produced a track record of success stretching more than 450 years.
Lead Like Winston Churchill
When Britain was on the verge of being destroyed by the Nazis, one man's courage staved off defeat and saved a nation.
Lead Like George Washington
When 13 American colonies wanted to become the United States, one man showed the way again and again, through both his commitment and his willingness to say goodbye.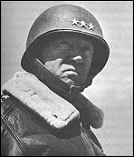 Lead Like Patton
When the American troops surrounded by Germans in the Battle of the Bulge
needed a Christmas miracle, George Patton delivered one with great leadership
and sheer aggression.
Lead Like Spruance In The Battle Of Midway
On the brink of annihilation, Adm. Raymond Spruance kept his head, stayed aggressive and won the biggest naval fight of World War II.
Lead Like Chet—Make the Most of the Recovery
After Pearl Harbor, Chester Nimitz used his head, took calculated risks and led the U.S. Navy to its greatest victory.
Lead Like Bob in the Battle of the Recession
Times are tough, but smart executives don't panic. They do grab opportunity.
Lead Like Ike in the Battle of the Bulge
When it looked like the enemy was sure to win, the great general refused to panic and seized opportunity.

Archive of columns from Geoff's original, "indy" blog, which ran from February to September 2010.