And the blogoshpere has been equally kind:
From: . . . NOT OF THIS WORLD By ExPat PM
In an interesting and informative look at arguably the largest enterprise project in world history, Loftus illuminates both the struggles and successes of a great military leader, Dwight D. Eisenhower. The clear hands-on examples of both private and public sector implementations of the principle discussed in the book are both useful and encouraging.
I recommend this book for anyone who, in this Age of Turmoil, finds himself in a position of leadership facing insurmountable odds and in need of both practical advice and high level exhortation to achieve.
From: My Daily Bread by Paul Weaver
World War II history buffs will enjoy reading the book, Lead Like Ike, by Geoff Loftus. Lead Like Ike takes an in-depth look at the methods and planning utilized by General Dwight D. (Ike) Eisenhower while he served as the supreme allied commander of the forces of Operation Overlord.
Geoff Loftus applies a business analogy to the planning, the structure, the communications, and the challenges General Eisenhower faced while executing Operation Overlord from a solid business perspective.
A history buff myself, I thoroughly enjoyed reading the book. Geoff Loftus details the leadership of "Ike" in terms which are clear and easy to understand. The major message brought forth is the acceptance of responsibility for one's decisions and actions. This message could not be presented any clearer than in the never-released "just in case" press release of General Dwight D. Eisenhower (quoted from the book):
"Our landings . . . have failed to gain a satisfactory foothold and I have withdrawn the troops... The troops, the air and the Navy did all that Bravery and devotion to duty could do. If any blame or fault attaches to the attempt it is mine alone."
Leaders make plans and decisions in business every day affecting cost, profit, and employment. In Lead Like Ike, we come to understand the profit was the ultimate allied victory in World War II. The cost was human life, not only of the allied forces (the employees), but of civilians and the enemy.
I highly recommend this book to those interested in the history of World War II, to any who are already in leadership positions, and to all who aspire to become leaders. The thought process presented for the decisions made by "Ike" are an excellent example of the character of an outstanding leader. They will be an inspiration to and for any leader.

By Joe Donaldson
Gen. Dwight Eisenhower was the guy in charge of D-Day — the Supreme Commander of the Allied Forces landing on the shores of Normandy that marked the beginning of the end of World War II. In "Lead Like Ike," Geoff Loftus writes a historical look at how Ike faced the challenges of history's largest mobilization of man and materiel. From the example of Eisenhower Loftus draws ten strategies that can be applied to most any leadership role, even if your title isn't "Supreme Commander" or you aren't leading hundreds of thousands of people from several nations!
It took me a while to get past the references of Eisenhower as CEO of D-Day, Inc. It is a clever literary device that seeks to be consistent with drawing leadership strategies for business leaders from a military example, but the battles of D-Day were the life-and-death kind and very, very few of the battles faced by today's business leaders rise to that level. To his credit, Loftus recognizes this distinction and properly honors the sacrifice made by tens of thousands of soldiers on hundreds of battlefields throughout N. Africa, the Pacific, and Europe.
In this well-written book you are going to find strategies that you can put to immediate use in your work or ministry. Whether you are a CEO leading a company or non-profit, or a second-chair leader that works with dozens of volunteers like I do, you will find practical advice on improving the effectiveness of your leadership. At the very least, you will discover a real American hero in Dwight David Eisenhower that may inspire you to give your best to your organization. For me, No. 9: Avoid Project Creep, was a real wake-up call to manage the projects to completion without being distracted by last-minute good ideas that don't help complete the vision of the project we are working on.
The Ten Strategies are:
1. Determine Your Mission
2. Plan For Success
3. Stay Focused
4. Prioritize
5. Plan to Implement
6. Communicate
7. Motivate Your People
8. Manage Your People
9. Avoid Project Creep
10. Be Honest

by pastorjonathan1
To be honest, when I first saw this book I thought it would be corny. I really enjoy history and like reading about World War II. I also enjoy reading about leadership and business. I was just a little uncertain on how well it would all blend in one book. I was glad that I got passed my initial reaction and and picked up Lead Like Ike: Ten Business Strategies from the CEO of D-Day, it turned out to be one of the most fascinating books I've ever read!
In Lead Like Ike Geoff Loftus does a masterful job at walking the reader through the leadership and decision making process of then General Eisenhower. He does so in such a way that reveal ten characteristics of leadership that transcend application to military service. I really liked the break out points that Loftus makes in the book helping to illustrate how these strategies apply to leadership in the business world. He is even careful to provide short gut check moments along the way that call the reader to reflection.
I really appreciate the skill and demeanor with which this book was written. Loftus does a great job in painting a picture of Eisenhower and the times that he lived. He examines Eisenhower's shortcomings as well as successes in such a way that help you appreciate the man and the environment in which he made gut wrenching decisions. Through it all he is able to draw ten practical leadership strategies that were forged in Eisenhower's life that have practical value to leaders in general.
If you are looking for a great book on leadership, this book is for you. I highly recommend this book to anyone interested in biography, military history, leadership, business. The retail price is $24.99 (Hardcover), and is available at a discount at Amazon.com for $17.99. I gave it five stars.

Book Review: Lead Like Ike
By Laura O
Book Description: Dwight Eisenhower's leadership methods during the most daunting project in history, the D-Day Invasion, provide invaluable strategies for today's business person.
No modern CEO has ever led such a large organization—the immense Allied military forces of the U.S., Great Britain, and Canada—in the face of such crushing pressure to succeed. Lead Like Ike begins with Eisenhower reporting for work as the CEO of D-Day Inc., facing a ridiculously tight timeline, having to create an executive staff and company, and then managing D-Day Inc.'s early projects, the invasions of North Africa and Sicily. By analyzing military operations as business operations, and the commanding general as CEO, Lead Like Ike finds management lessons for modern corporate executives.
After I finished typing up the last review for the TOS Homeschool Crew year, I took a gander at available books from BookSneeze to review. This one caught my eye for a variety of reasons.
First off, I have a MBA and love to read stories of management in action. Case studies were actually a favorite assignment in classes for me. I'm all about the practical application of theory.
Secondly, family members love to watch shows about WWII on History and The Military Channel. Whether this is because we didn't get much modern history in school OR that there are so many programs about that time period, I don't know. But, there seems to be an attraction to learning more about this period in our history.
The majority of this book was read while waiting for eldest son to do his Boy Scout First Aid merit badge skills. Usually, I enjoy sitting in the sun during the summer reading something light for the mind. But, it never is truly HOT during the summer up here in Alaska and the need to have some 'brain candy' isn't that strong. Reading Lead Like Ike while enjoying moments of sunshine fit rather well.
The book takes you step by step through the whole process from Ike's appointment as interim CEO of D-Day, Inc. The author has intertwined the history of D-Day with an analysis of lessons managers can learn from Ike's actions. Tossed into the mix are examples from different corporations through the ages (e.g. Disney, Ford, and Southwest Airlines.) As he brings each chapter to a close, he sums up the key points a manager can take away from that section in Ike's tenure.
Overall, I really enjoyed reading through the book. History buffs might long for more detail. Mr. Loftus' ability to tie together history and managerial techniques provides the reader with ample food for thought. While I easily saw practical applications in the business world where profit is the ultimate goal, I found myself contemplating roles I have held in organizations where volunteers handle a substantial portion of the work. Whether a small, large, for profit or non-profit organization, those working in management can either walk away with new ideas or a rejuvenated conviction of the path they want to take from this book.
"Lead Like Ike"
Jul, 27 '10 Subject: Leadership
Prior to reading Geoff Loftus's "Lead Like Ike" I only knew General Dwight D. 'Ike' Eisenhower as the supreme commander of the Allied forces during World War II and later on as the President of the United States of America.
This book illustrates the magnitude of his feat in tackling successfully the objectives and goals set before him during those tumultuous days. His success not only secured victory for the allies but freedom for millions worldwide. His failure would have doomed civilization and humanity indefinitely. General Eisenhower's handling of such mammoth pressure and astute policy making paved the way for his success against all odds.
Ike's functioning has been compared to present day corporate situations and parallels have been drawn to illustrate the fact that his principles can very well be applied today's financial and business problems.
"Lead Like Ike" is a mixture of business studies, history and biography. It has been presented in a very reader friendly format with specially highlighted boxes to draw attention to important parts of the page. The language is very lucid and the message quite clear. It is a very interesting book and the lessons taught can be applied to our individual lives. A must read for people from all walks of life.
Lead Like Ike (book review)
July 27, 2010 — Craig T. Owens
There is so much to like about Lead Like Ike by Geoff Loftus!
If you like military history, you will love the narrative of the strategies and implementation that Dwight D. Eisenhower — or "Ike" — oversaw. It is an amazing recounting of how Ike had to balance so many pressures from not only the Germans, but within his own ranks as well, to lead the Allies to victory in Europe during World War II.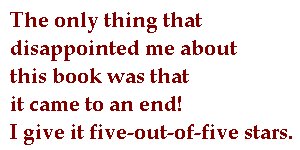 If you like business strategies, you will enjoy the way Loftus renames the military build-up in Europe during WWII "D-Day Inc.," and assigns titles like Board of Directors, CEO, C-level staff, and competitors to the battles in Operation Torch, Operation Overlord, the Battle of the Bulge and others. You will see how Ike functioned as an effective CEO to lead D-Day Inc. in their head-to-head challenges with their German competition.
And if you like biographies about strong leaders, you will see the incredible leadership principles that Ike employed in his personal life and in his military career. You will see a man firmly fixed on his goal, but also a man who felt deeply about the individual soldier, sailor and airman under his command.
Sprinkled throughout the book (and summed up nicely at the end of each chapter) are strategies for success, implementation plans, and tips for personnel management.
The only thing that disappointed me about this book was that it came to an end! I thoroughly enjoyed it, and I believe you will too. I give it five-out-of-five stars.
Book Review: Lead Like Ike
By Chris Aiken
This book was a "real win" for me. I love business stories, military history, and leadership…so it was truly the great trifecta in my eyes.
Loftus does a great job of examining the events of D-Day through the lens of business leadership and decision-making. With a keep eye for observation, he draws parallels between the decisions of Eisenhower and those made by other business icons as they relate to leading their organizations.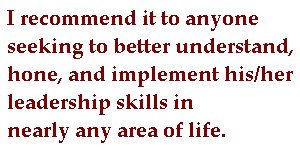 It is a strange concept for many to consider military operations in "business terms." DO not be confused and think that the writer sees "war" as "business." The operations of the Allied forces during WW II required planning, logistics, execution, people skills, and most importantly: LEADERSHIP.
Eisenhower is not portrayed as a messianic leader in this book. His successes are trumpeted and his failures are examined and dissected just as zealously. An observant reader will find many nuggets and "gut checks" that challenge his/her own leadership approaches.
I found this book to be a refreshing and interesting read. I recommend it to anyone seeking to better understand, hone, and implement his/her leadership skills in nearly any area of life, and particularly in organizational management or business.
Leading Like Ike
By Joseph Waterman // July 13th, 2010
Always thought to be one of America's premier generals, Dwight D. Eisenhower certainly was a formidable man. From intense logistical planning for the most famous of military days, D-Day, to the constant political maneuvering to appease equally formidable men in their own right, Franklin D. Roosevelt and Winston Churchill, Eisenhower is certainly a man that every military leader can learn from. But a great leader and the principles that guide his life should not be confined to just one field.
In his new book, Geoff Loftus asks and answers an interesting question; "What if you overlay Eisenhower's brilliance within the context of business?" The result is Lead Like Ike: Ten Business Strategies from the CEO of D-Day and it is quite an enjoyable read. Loftus works the reader from the early stages of World War II all the way through the culmination of D-Day, applying ten key business principles along the way.
The book proves to be refreshing within the context of similar business books as it engages the reader in a healthy dose of historical narrative and business insight. I would highly recommend the book to anyone with entrepreneurial dreams, as Loftus does a good job of demonstrating how Eisenhower overcame many an obstacle and how his techniques should be replicated in business.
I give this book a positive 4 out of 5 stars. My only complaint is that some of the chapters seem to drag along with too much World War II narrative before finally reaching a business application. Other then that, prepare to be inspired and prepare to learn!
Lead Like Ike
By Ircel Harrison
Over the last couple of decades, there has been a number of management books published under the general title "Leadership Lessons of . . . (add any name—Attila the Hun, Robert E. Lee, Abraham Lincoln)." Some are more successful than others. Lead Like Ike is one of the best.
Geoff Loftus takes a look at the historical record of Dwight D. Eisenhower's leadership of the Allied military organization that launched the invasion of France and led to the unconditional surrender of Germany and draws ten strategic lessons for organizational leaders. Initially, a military campaign as metaphor for business strategy seems a bit whimsical and irreverent—for example, "battlefields" become "markets," "enemies" become "competitors," and "general officers" become "executives." The author makes a good case, however, that Eisenhower tended to think of himself as a corporate CEO, counting the cost of both lives and materiel and how to justify those expenditures to his stockholders, the American and British people.
Although Loftus respects Eisenhower as a leader, he freely critiques his leadership decisions and draws lessons from the bad choices he made. Eisenhower learned from his mistakes, but he was not always quick to apply what he had learned. For the most part, Loftus sees Ike as a principled, competent leader with significant skills in planning, motivation, and execution.
I did find Loftus' attempts to insert contemporary corporate examples into the narrative to be a distraction, but these might be helpful for someone leading a business. The book is an interesting analysis of a great leader and will be a useful tool for the leader of any organization.